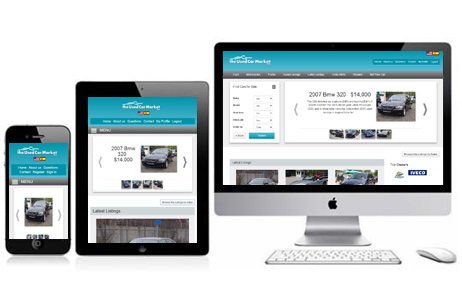 PHP Classified Ads is a php script for creating general classified portal websites. It has a responsive main website layout (optimized for tablets and smartphones) and an innovative administration panel allowing easy and fast website management and configuration. The main site has different sections like featured ads, browse ads by category and location, latest ads, search form and others. The script is SEO optimized, it supports SEO friendly urls and meta tags.
The software comes with the full non-encrypted source codes, different language translations, free installation on your preferred server or hosting package (we offer the installation as a free service) and free technical support.
MAIN SITE FEATURES

Responsive website layout

SEO Friendly

Administration panel to manage the configuration options

Grid and list view search results

Google Maps integration with GeoCoding

Multi-language

Pricing plans management

Multiple levels of listing categories

Functionality to set the pricing separately for the different categories

Template based

Custom fields for the subcategories and fields inheritance

Facebook Login

Integrated web installer

Customize the website colors and design from the admin panel

Adding custom fields from the administration panel

Integration with PayPal, 2checkout, Skrill and others

Banners Management, WebSite Content Management

Add New Pages, Remove or Rename the existing ones
Have A Question?
If above scope of work is not fulfilling your requirenments, then contact us to discuss for any further customization. Our technical team can make a detailed scope of work as per your requirenments and submit you within no time.